Gaurav And Anju's First Karwachauth -
Chicago 2002
See page 2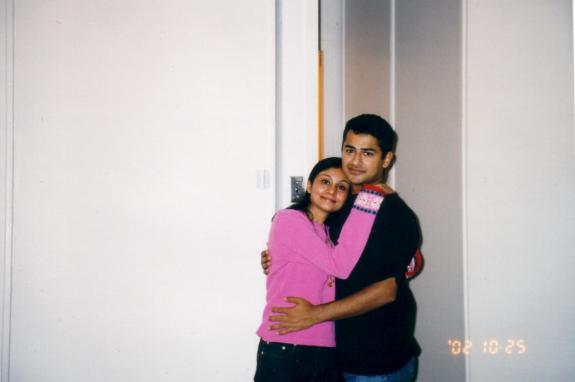 At home....huggie huggie waiting for the moon to rise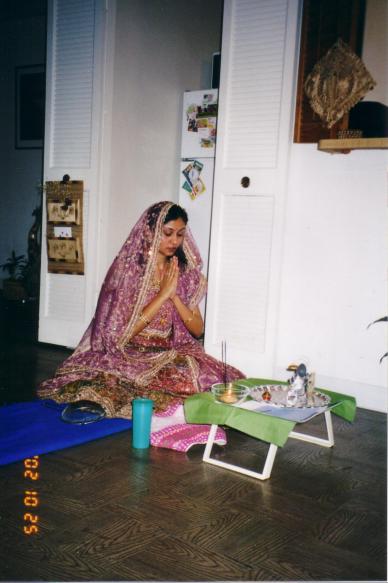 karwachauth Pooja. sitting outside our kitchen, you can see our fridge and ganeshji on our kitchen window.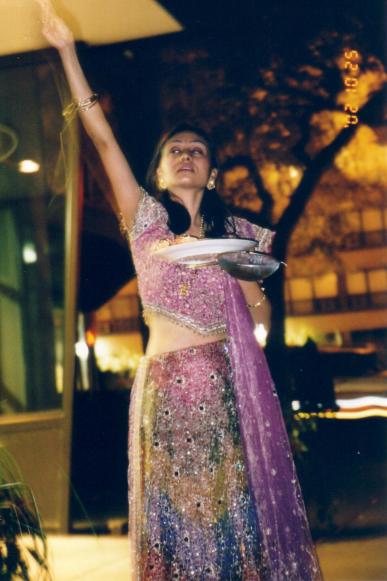 Chandrama Pooja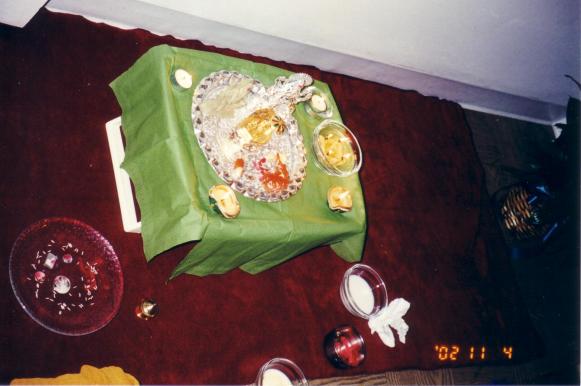 Diwali Mandir. we brought jalebi, cham cham, moti chur ke laddoo for pooja and prasad ...... more diwali pics coming sooooon !!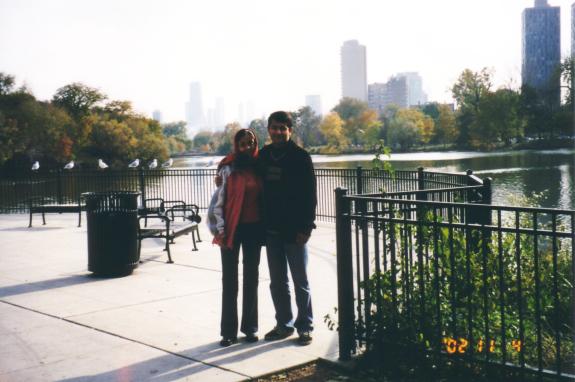 WE are next to a Beautiful pond very close to our apartment. In the background you can see the fall colours. you can also see some tall buildings of chicago downtown.